The Ultimate Piano Bundle: From Beginner to Advanced
What's Included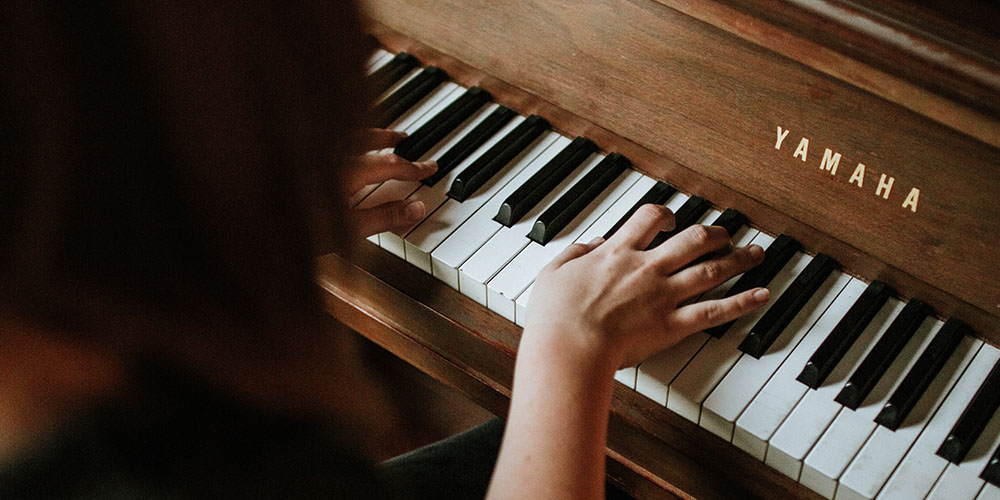 $200.00

Value
Ultimate Piano Course: Go from a Beginner/Average to an Advanced Pianist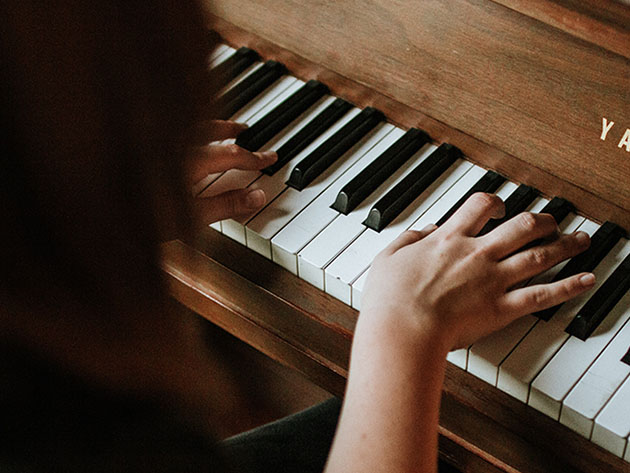 Certification included

Experience level required: All levels

Access 278 lectures & 37 hours of content 24/7

Length of time users can access this course: Lifetime
Course Curriculum
278 Lessons (37h)
Your First Program

Introduction & Getting Started

The Layout of the Piano/Keyboard

5:10

Letters/Names of the Keys on the Piano/Keyboard

7:42

Piano Fingerings & Hand Movement on the Piano/Keyboard

6:02

Learn how to play a Fun Tune

27:51

The Development of Independence between the Right Hand and the Left Hand

Part 1 of Developing Independence between both hands (includes learning a song)

6:57

Part 2 of Developing Independence between both hands (includes learning a song)

11:11

Brief Overview of what is to Come in the Course

Brief Overview of what is to Come in the Course

5:55

Scales/How to build a major scale

9:05

Review of Major Scales

7:48

Practical Exercises that you can do to master all the 12 Major Scales

How to practise all the 12 Major Scales with your Right Hand

29:06

How to practise all the 12 Major Scales with your Left Hand

27:41

Minor Scales/Natural Minor Scales

Introduction to Minor Scales & Natural Minor Scales

14:08

C Natural Minor Scale

5:48

C# Natural Minor Scale

4:56

D Natural Minor Scale

4:41

E flat Natural Minor Scale

4:43

E Natural Minor Scale

5:25

F Natural Minor Scale

5:10

F# Natural Minor Scale

4:47

G Natural Minor Scale

4:52

A flat Natural Minor Scale

4:48

A Natural Minor Scale

4:46

B flat Natural Minor Scale

5:18

B Natural Minor Scale

5:27

The Natural Minor Scale's Tonic sol-fa

9:52

Introduction to Harmonic Minor Scales

3:01

C Harmonic Minor Scale

5:54

D Harmonic Minor Scale

5:31

E flat Harmonic Minor Scale

5:57

E Harmonic Minor Scale

6:47

F Harmonic Minor Scale

6:45

F# Harmonic Minor Scale

6:37

G Harmonic Minor Scale

5:33

A flat Harmonic Minor Scale

6:19

A Harmonic Minor Scale

6:01

B flat Harmonic Minor Scale

5:47

B Harmonic Minor Scale

6:14

Introduction to Melodic Minor Scales

11:19

C Melodic Minor Scale

6:34

C# Melodic Minor Scale

7:26

D Melodic Minor Scale

6:58

E flat Melodic Minor Scale

8:01

E Melodic Minor Scale

7:08

F Melodic Minor Scale

7:59

F# Melodic Minor Scale

7:12

G Melodic Minor Scale

6:43

A flat Melodic Minor Scale

7:00

A Melodic Minor Scale

6:42

B flat Melodic Minor Scale

7:21

B Melodic Minor Scale

6:43

Ascending and Descending Melodic Minor Scales explained

11:55

Scale Degrees for the Major Scales and the Natural Minor Scales

6:45

Scale Degrees for the Harmonic Minor Scales and the Melodic Minor Scales

4:08

More about Musical Intervals

Major, Minor and Perfect Intervals

12:12

Diminished and Augmented Intervals

7:48

Major, Minor, Augmented and Diminished Triad Chords

17:43

Overview of Major Scale Triad Chords

9:12

C Major Scale Triad Chords

13:58

C# Major Scale Triad Chords

7:36

D Major Scale Triad Chords

8:23

E flat Major Scale Triad Chords

9:27

E Major Scale Triad Chords

8:29

F Major Scale Triad Chords

8:41

F# Major Scale Triad Chords

10:23

G Major Scale Triad Chords

8:44

A flat Major Scale Triad Chords

8:53

A Major Scale Triad Chords

8:17

B flat Major Scale Triad Chords

7:51

B Major Scale Triad Chords

8:17

Pattern of the triad chords within each Major Scale

9:37

Natural Minor Scale Triad Chords

Natural Minor Scale Triad Chords

15:54

An overview of what is to come

3:26

C Natural Minor Scale Triad Chords

14:03

C# Natural Minor Scale Triad Chords

13:57

D Natural Minor Scale Triad Chords

13:12

E flat Natural Minor Scale Triad Chords

14:12

E Natural Minor Scale Triad Chords

13:53

F Natural Minor Scale Triad Chords

16:14

F# Natural Minor Scale Triad Chords

14:24

G Natural Minor Scale Triad Chords

14:56

A flat Natural Minor Scale Triad Chords

18:04

A Natural Minor Scale Triad Chords

14:42

B flat Natural Minor Scale Triad Chords

14:55

B Natural Minor Scale Triad Chords

13:19

Pattern of the triad chords within each Natural Minor Scale

8:34

Melodic Minor Scale Triad Chords

Melodic Minor Scale Triad Chords

15:25

Harmonic Minor Scale Triad Chords

Harmonic Minor Scale Triad Chords

16:29

7th Chords, 6th Chords & Suspended Chords

What is a Suspended Chord? | Suspended 2nd Chord | Suspended 4th Chord

9:06

Suspended 2nd Triad Chord

2:08

Suspended 4th Triad Chord

2:37

Half-Diminished 7th Chord

1:48

Augmented-Major 7th Chord

1:53

Augmented-Minor 7th Chord

2:19

Minor-Major 7th Chord

3:09

Scale Degrees for Chords (Number System for Chords within a Scale)

Number System for Chords within a Scale

2:14

Pentatonic, Chromatic and Blues Scales

Major Pentatonic Scale

7:44

Minor Pentatonic Scale

12:48

Chord Inversions & Arpeggios

Triad Chord Inversions

9:08

Practising Different Triad Chords and their Different Inversions

18:12

Practising Different 7th Chords and their Different Inversions

9:38

Sharps & Flats Explained Further and Tasks for you to do

Further explanations of Sharps & Flats

6:58

Further explanations for naming the Notes and Chords within a Scale. | Tasks

18:07

Augmented Minor 7th Chords

Augmented-Major 7th Chords

Half Diminished 7th Chords

Harmonic Minor Scale 7th Chords

Harmonic Minor Scale Notes

Harmonic Minor Scale Triad Chords

Melodic Minor Scale 7th Chords

Melodic Minor Scale Notes

Melodic Minor Scale Triad Chords

Natural Minor Scale 7th Chords

Natural Minor Scale Notes

Natural Minor Scale Triad Chords

Suspended 2nd Triad Chords

Suspended 4th Triad Chords

Further Explanations of Natural Minor Scales and their Relative Major Scales

18:21

What the Circle of Fifth is and How to build one

5:19

How to build a Major Triad Chord using the Circle of Fifths

4:23

How to build a Minor Triad Chord using the Circle of Fifths

3:46

How the Circle of Fifths shows how many sharps & flats are in 12 Major Scales

5:19

How to find the relative Major & Natural Minor Scales via the Circle of Fifths

6:40

How to Play Songs by ear and with Chords | Chord Progressions

Introduction of How to play Songs

1:47

How to play Songs by ear (Part 1)

19:25

How to play Songs by ear (Part 2)

4:51

What to play with your Left Hand

8:01

Getting used to playing with both hands on the Piano (includes learning a Song)

3:31

An example of a Left Hand Pattern for accompanying Songs

2:26

Introduction of how to play Songs by using Chords

1:36

How to play Songs by using Chords (Playing by ear) - Part 1

20:33

Continuation of How to play Songs by using Chords (Playing by ear) - Part 1

1:41

Check different Voicings for different Chords

2:19

How to play Songs by using Chords(Part 2) & How to identify the Chords of a Song

4:58

Write down the chords of the song you want to play

0:32

Using Different Left Hand and Right Hand Combinations to play Chords (Part 1)

17:48

Part 2 of Using Different Left Hand and Right Hand Combinations to play Chords

13:16

Chord Progressions | 4 popular Chords that a lot of Chord Progressions have

8:58

How to arpeggiate Chord Progressions

6:50

Examples of Chord Progressions

13:45

How to recognise certain Chord Symbols

3:52

Different approaches that can be used to play Songs

8:32

The Primary and Secondary Chords in all Major and Minor Scales

The Primary and Secondary Chords in all Major and Minor Scales

12:10

How to master all the Primary Chords in each Major Key

20:17

How to master all the Primary Chords in each Natural Minor Key

17:55

Extending each Primary Chord into a 7th Chord

3:48

More on Transposition

11:52

Another example that shows what it means to Transpose

18:24

Developing the ability to be able to play comfortably in all 12 Keys

Developing the ability to be able to play in all 12 Keys

11:41

Part 1b of developing the ability to be able to play in all 12 Keys

26:13

Part 2 of developing the ability to be able to play in all 12 Keys

19:00

Different Chord Progressions in all the 12 Keys

The I iii vi IV I Chord Progression

18:48

The I ii vi V I Chord Progression

16:52

The 1 5 2 4 1 Chord Progression

18:13

The 2 3 7 5 1 Chord Progression

17:30

The 3 6 2 5 1 Chord Progression

18:53

The 4 2 6 5 4 1 Chord Progression

21:08

The 1 6 5 4 1 Chord Progression

19:38

The 4 1 2 5 6 Chord Progression

19:14

The 6 4 3 5 1 Chord Progression

20:01

The 1 3 4 2 5 1 Chord Progression

19:44

The 1 2 3 4 5 1 Chord Progression

19:16

The 4 3 5 1 Chord Progression

14:55

How to Create Melodies & Tunes with Arpeggios

6:27

Rhythm (Another example of a Rhythm)

2:20

Improvising through Arpeggios and Inverted Chords

10:16

Improvising by using Pentatonic Scales

5:03

Using the Blues Scale to Improvise

5:02

Improvising with the Major and Minor Pentatonic Scales

14:00

More on the topic of 'Improvisation'

7:48

How to play Songs by using Arpeggios

4:27

What is a Grace Note? | How to use a Grace Note

What is a Grace Note? | How to use a Grace Note

7:56

Passing Chords | Using Diminished & Augmented Triad Chords as Passing Chords

Passing Chord/Chords and How to use a Diminished Triad Chord as a Passing Chord

9:58

How to use an Augmented Triad Chord as a Passing Chord

6:42

How to use Diminished 7th Chords and the uniqueness of Diminished 7th Chords

The uniqueness of the Diminished 7th Chords

19:06

How to use Diminished 7th Chords

8:14

How to use an Augmented Triad Chord & the uniqueness of an Augmented Triad Chord

How to use an Augmented Triad Chord & the uniqueness of an Augmented Triad Chord

19:15

Using 7th Chords in Chord Progressions

Using 7th Chords in Chord Progressions

11:46

How to use Secondary Dominant Chords to add Flavour to your Chord Progressions

Using a Secondary Dominant Chord (Dominant 7th Chord) in your Chord Progression

13:37

An example of how to use Secondary Dominant Chords as Passing Chords

12:15

Using a Secondary Dominant Chord as a Passing Chord for different Chords

13:42

How to use Suspended & Diatonic Chords to add Colour to your Chord Progressions

How to use Suspended Chords to add Colour & Interest to your Chord Progressions

6:19

How to use Diatonic Chords to add Colour & Interest to your Chord Progressions

5:24

Definition of Modulation & Using the 5 and 1 Chords to Modulate

7:38

How to use the Dominant 7th & 1 Chords to modulate from one Major Key to another

6:23

Using the 2, Dominant 7th and 1 Chords to modulate from one Major Key to another

4:13

How to use Common Chord/Chords between Keys to Modulate

2:48

How to use the 2-5-1 Chords in a Key to Modulate

2:20

What is a Cadence & What is the Imperfect Authentic Cadence

7:50

The Perfect Authentic Cadence

4:26

The Deceptive Cadence

2:39

How to use Suspended Chords and Diminished Chords

How to use Suspended Chords

8:06

How to use a Diminished 7th Chord to modulate into a new Key

5:11

How to use a Diminished Chord and a Diminished 7th Chord

4:57

Improvisation (filling the empty Spaces in Songs with Piano runs, Licks & Riffs)

How to use Licks, Riffs and Arpeggios to fill in the empty spaces in Songs

8:54

How to use Piano runs to fill in the empty spaces in Songs

9:46

Using non-diatonic Chords to add colour to your Chord Progressions

Using non-diatonic Chords to add colour to your Chord Progressions

11:10

More on using non-diatonic Chords to add colour to your Chord Progressions

9:21

Using a non-diatonic Augmented Major 7th Chord to add colour

8:02

How to use the Sustain Pedal

8:57

How to use Music to create different Atmospheres

How to use Music to create different Atmospheres

20:11

Part 2 of How to use Music to create different Atmospheres

7:39

Diminished Triad Chords Create Tension

3:04

How to find the key of a song

How to find the key of a song (Part 1)

20:21

How to find the key of a song (Part 2)

12:00

Part 3 of how to find the Key of a Song

17:46

More on finding the Key of a Song

13:39

Playing an extended Chord without playing all the notes that make up the Chord

7:34

Using Both Hands to play 9th, 11th and 13th Chords

2:12

More about 9th, 11th and 13th Chords

9:11

Chord Voicings and How to use 9th, 11th and 13th Chords

Chord Voicings and How to use 9th, 11th and 13th Chords

14:09

What is an altered Chord?

8:31

An example of how to use an Altered Chord

6:41

The Ionian, Dorian and the Phrygian modes

11:31

The Lydian and the Mixolydian modes

15:07

The Aeolian and the Locrian modes

7:10

The Whole-Half Octatonic Scale

4:58

The Half-Whole Octatonic Scale

3:12

Lydian Dominant Scale

9:19

The Classification of Modes into Major and Minor Modes

Part 1 of the Classification of Modes into Major and Minor Modes

19:02

Part 2 of the Classification of Modes into Major and Minor Modes

7:16

Using Modes for Songwriting

20:29

Improvising with Major Modes

8:54

Improvising with Minor Modes

5:00
Ultimate Piano Course: Go from a Beginner/Average to an Advanced Pianist
Oluwayanmife Akintola
Oluwayanmife Akintola | Pianist & Computer Engineer
4.1/5 Instructor Rating:
★ ★ ★ ★
★
★
30,724 Total Students
1,118 Reviews
Oluwayanmife "Yummy" Akintola is a Udemy instructor and an experienced Pianist/Keyboardist. He has been playing for many years and translated this experience into 10 current courses. Yummy also has a Computer Engineering degree.
Description
Paying for offline lessons with a teacher for music lessons can be expensive and there are people that can't afford it; this course offers a better alternative for offline lessons and at a cheaper price. This course is for everyone that wants to learn how to play the piano or/and for people that want to learn about Music Theory. This class takes you from a beginner level with absolutely no experience to a professional level. Learn the very basics and move on to more advanced topics.
743 positive ratings from 12,622 students enrolled
Access 278 lectures & 37 hours of content 24/7
Understand the "Hows" & "Whys" of the concepts about playing the piano and about Music Theory
Know & play Major Chords, Minor Chords, Diminished Chords, Augmented Chords, Suspended Chords, Dominant 7th Chords, and more
Play anything in all 12 keys comfortably
Add color to your chord progressions
"Good pace to learn from complete beginner. Fun exercises to practice and explained well." – Matthew Hill
Specs
Important Details
Length of time users can access this course: lifetime
Access options: web & mobile streaming
Certification of completion included
Redemption deadline: redeem your code within 30 days of purchase
Updates included
Experience level required: all levels
Requirements
Any device with basic specifications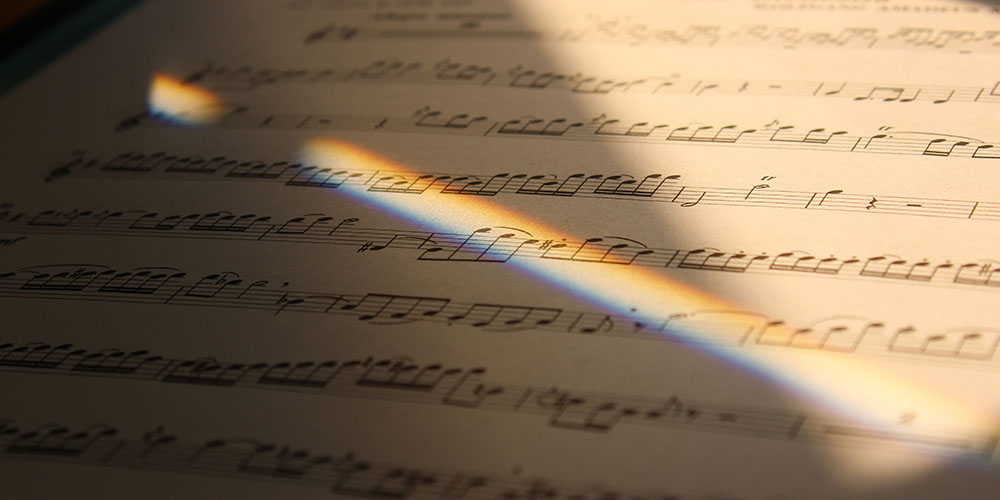 $200.00

Value
How to Read & Write Music to Play Piano and Other Instruments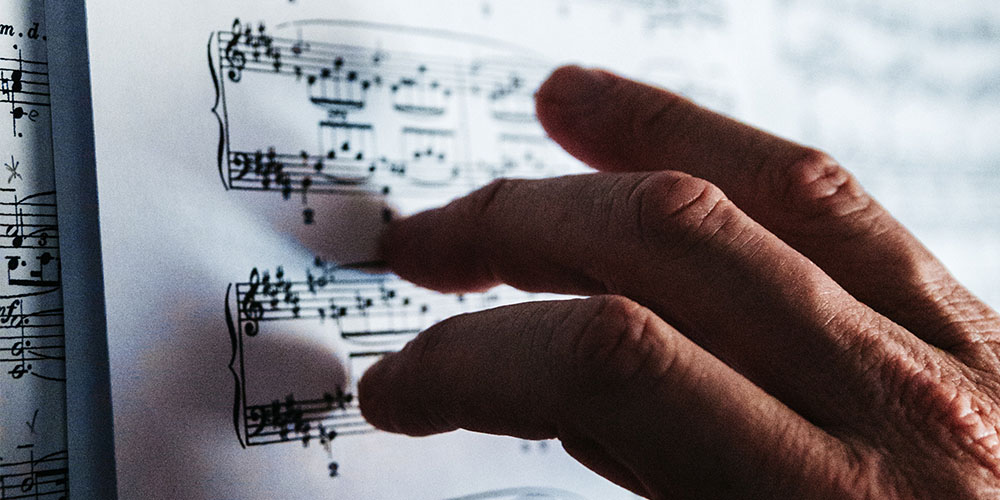 $200.00

Value
Intermediate/Advanced Piano Course: Enhance Your Musical/Piano Skills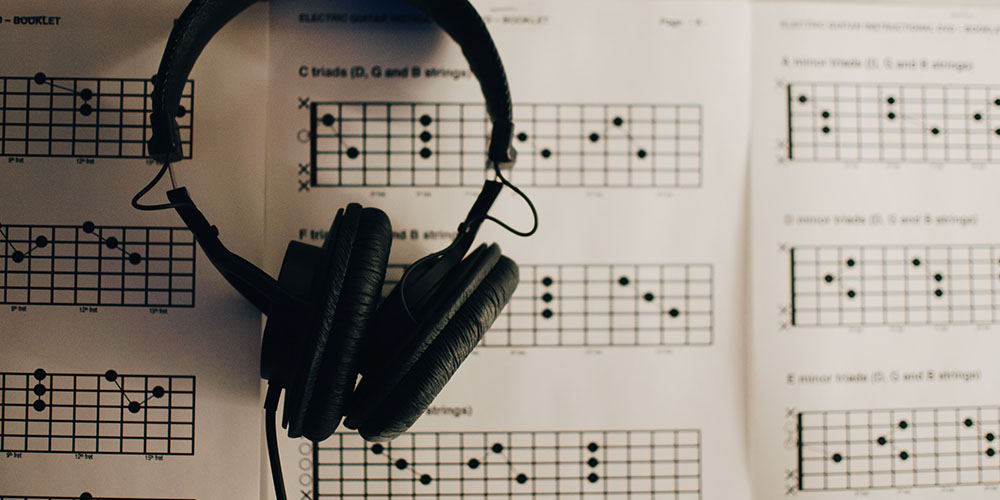 $200.00

Value
How to Create Unique Chord Progressions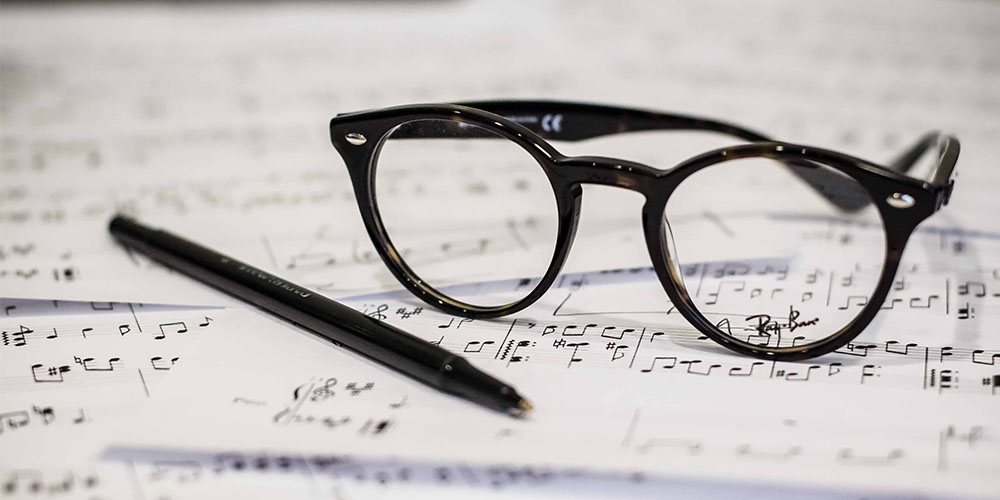 $200.00

Value
Melody Composition Course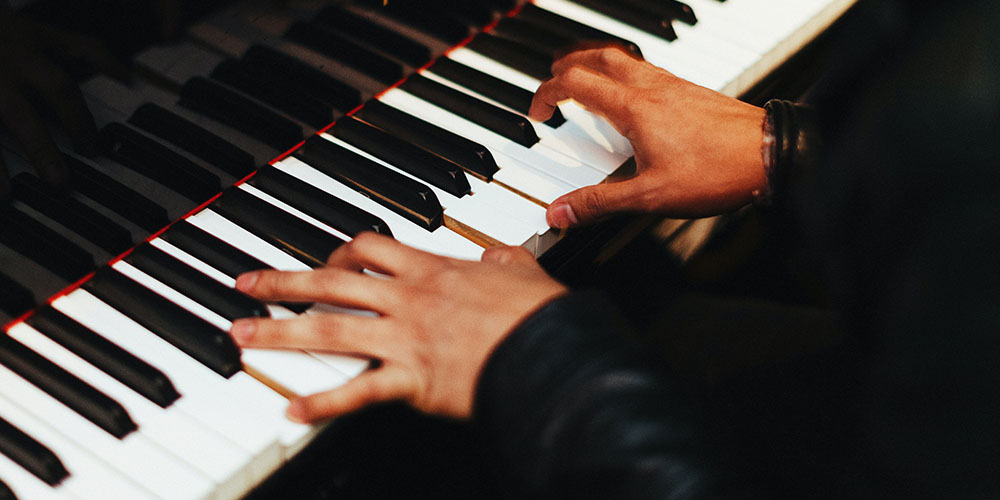 $200.00

Value
How to Use Altered Chords in Your Chord Progressions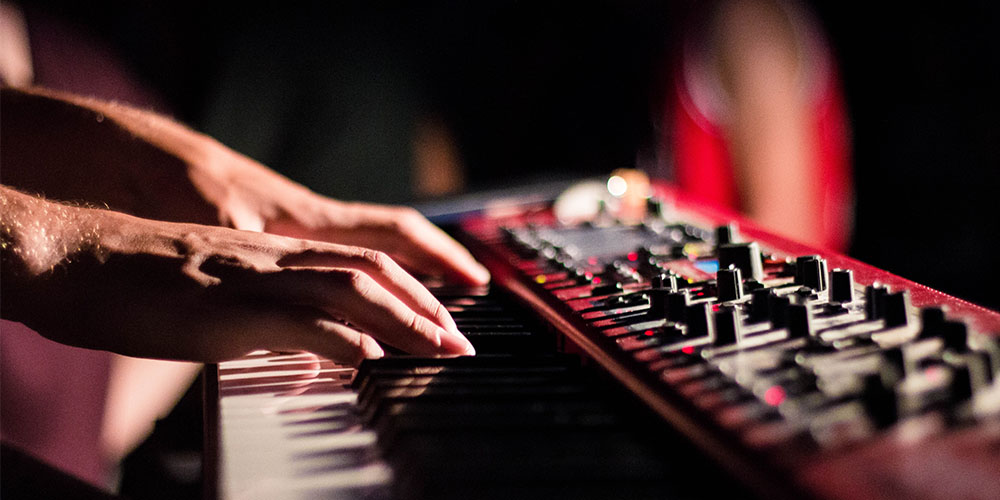 $200.00

Value
How to Use Slash Chords to Create Unique Sounds & Bass Lines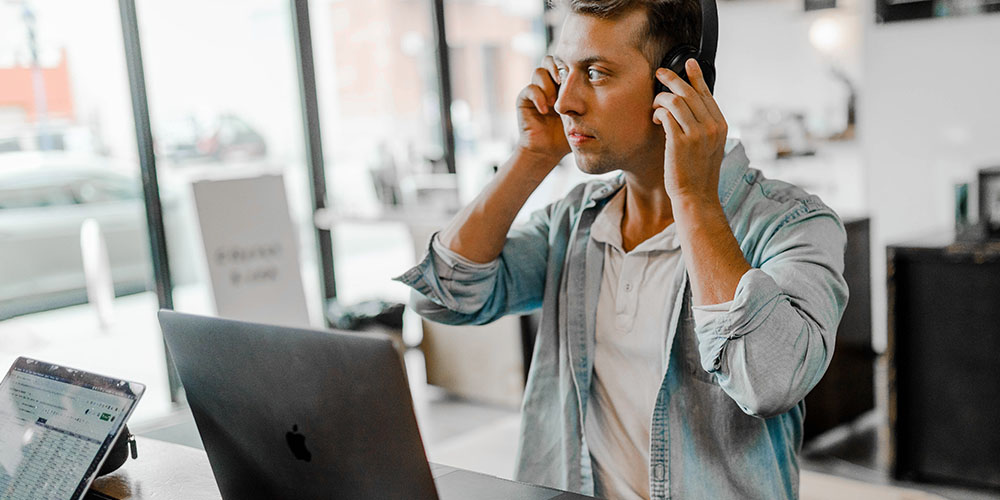 $200.00

Value
Ear Training: Train Your Ears to Recognize Scale Degrees & A Song's Key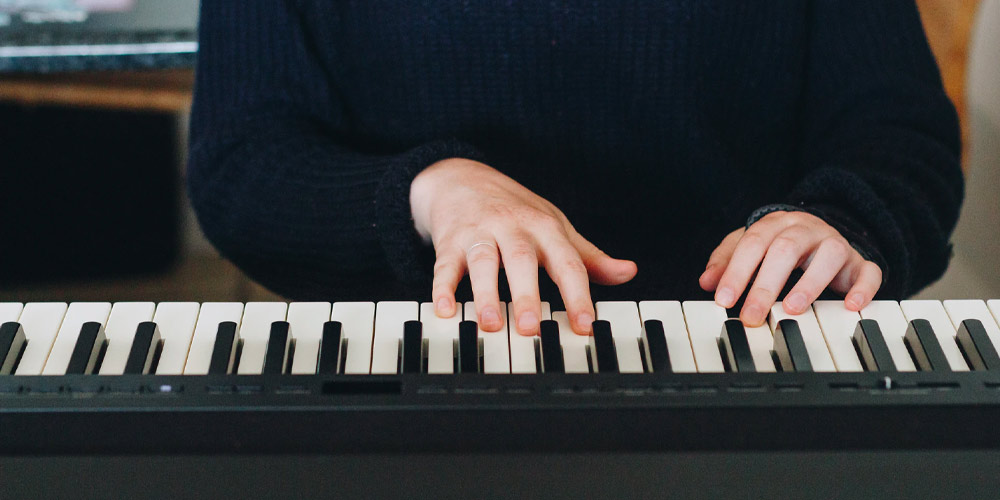 $200.00

Value
How to Use Borrowed Chords in Your Chord Progressions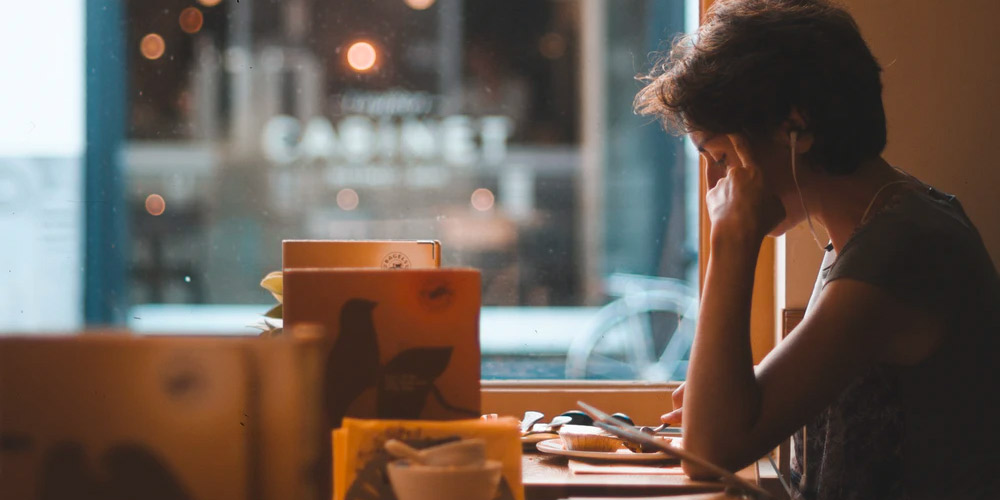 $200.00

Value
How to Recognize Chords by Ear: Develop a Skilled Musical Ear
Terms
Unredeemed licenses can be returned for store credit within 30 days of purchase. Once your license is redeemed, all sales are final.